Photoshop for Photographers Workshop
for Beginning and Intermediate level Photoshop and Elements users
1 Day Workshop (9 AM - 4 PM) - $195.00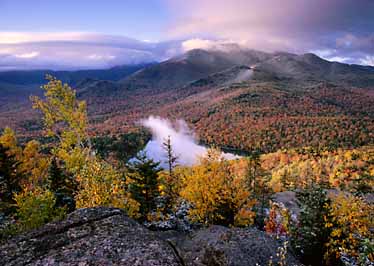 This intensive and comprehensive experiential Photoshop workshop is designed for those who are interested in an in-depth class about the digital imaging process and ways to enhance their photographic images. In this one day Photoshop workshop we'll discuss the various equipment used to set up a digital 'darkroom', as well as introduce the full capabilities of Adobe Photoshop 7 and 8 (CS), the most respected photo imaging software on the market.
After a brief introduction, we'll scan an image for each student, then spend the morning working with the various tools in Photoshop that are specific to working with photographs. In the afternoon we will introduce an efficient and comprehensive, easy-to-use 'system' of adjustment layers and masks that work with a series of logical steps to produce a vibrant print from a digital file. This process works well for images from either a digital camera or a scanned image file. Once a person becomes comfortable with this 'system', it may be possible to color correct some photos in as little as 20 to 30 minutes. While fine tuning more complicated images can take many hours and various advanced color management techniques, this system and additional adjustment layers and masks helps ease whatever corrections need to be done initially and allows for any future changes to be made quickly without affecting the original digital file.
Your Photoshop/Digital Darkroom workshop has really jump-started my working with images. I have done about six large panoramics using your protocol, and the results are very gratifying. One thing that is especially nice, is that my prints now bear a resemblance to what I see on the monitor, and therefore to what I remember seeing when taking the picture. The images are cleaner, clearer, sharper, have less digital noise and the proper color balance, the right contrast range, and are just more appealing than what I was getting before the workshop.
I am now getting it right the first time out, rather than tweaking and printing the same image over and over. The process is much more efficient, thanks to the logical protocol you gave us, and is simply a lot more fun. Many, many, thanks!!
Peter Johngren, Hartwick, NY
During the morning each person will work with the same image to learn about the tools we use in Photoshop. In the afternoon each participant will work with their own image. We will provide group instruction as well as individual attention to help each person work with specifics on their image. We will finish the process by burning each person's mastered image file on a CD and printing a small sample print of each person's photograph on our Epson 7600 wide format archival printer. A comprehensive handout for the will cover in detail all of the processes that will be covered throughout the day long Photoshop workshop. While the emphasis for the day will be on working with Photoshop, we will also cover the entire process of digital imaging including scanning, dusting, and color layer / adjustment work, and printing. We can also answer questions about color calibration, and discuss other concerns or questions folks may have.
Carl has been doing most of his own color work using Photoshop since 1997. His digitally mastered images have been published in magazines, calendars, books, posters, catalogs, advertising, and as fine art prints. His goal with photo enhancement is to provide as much realism as possible with the final image, so there will be little discussion on manipulation of the image beyond reality - though some of the techniques we will use are similar to those used for image manipulation. Carl will be assisted by his daughter, Greta, in instructing the workshop, who works full time with Photoshop in the Wild Visions, Inc. office. While all of our computers are PC based, the techniques taught in this Photoshop workshop are similar to those used on a Mac.
The 1 day Photoshop for Photographers workshop fee of $150. includes two instructors, a computer to use for the workshop, and any CD's, paper, and materials needed for the digital imaging work. Please bring a bag lunch. We have a microwave for heating things up, and will have some refreshments and snacks available throughout the day. Please note - for folks with allergies - we have four cats in the house which can be kept out of the area we do the Photoshop workshops in. If you are very sensitive to cats this could still be an issue for you...
If you have questions or need more information, please Email us or contact us by mail or phone. Space is limited to 5 people so we can offer individual attention.